In the fast-paced landscape of modern business, the significance of dependable and high-performance office equipment cannot be overstated. Among printers, the name Konica Minolta has become synonymous with innovation, quality, and reliability. In this comprehensive review, we will explore the exceptional features and advantages of Konica Minolta printers provided by Marathon Services, shedding light on their unrivaled performance and establishing why they should be your ultimate choice for all your printing requirements.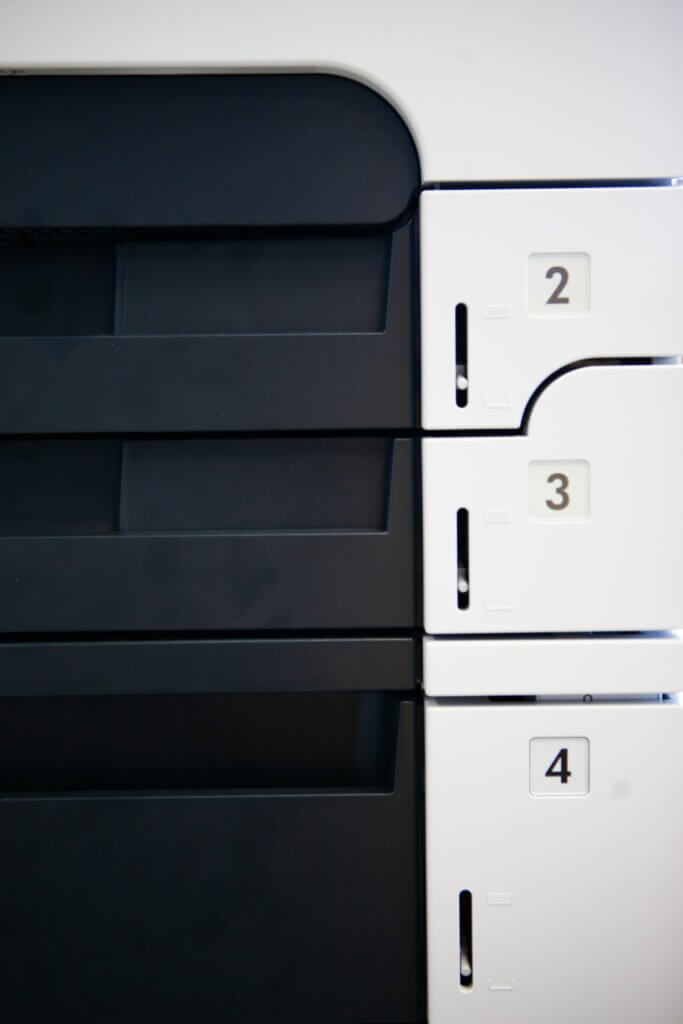 The Bizhub C754e Color Copier is a true game-changer when it comes to producing vibrant and high-quality color prints. Businesses rely on eye-catching marketing materials, impactful presentations, and professional-grade documents to make a lasting impression on their clients and customers. The Bizhub C754e delivers exceptional results, thanks to its advanced color reproduction capabilities and impeccable image quality.
Equipped with a powerful engine, this copier can handle large volumes of printing without compromising on speed or quality. It boasts an impressive print speed and consistently produces sharp and vivid color prints. Whether you need stunning brochures, eye-catching posters, or reports that make a statement, the Bizhub C754e ensures that your documents leave a lasting impression.
One of the standout features of this copier is its intuitive touchscreen interface. The user-friendly controls make navigation a breeze, allowing even novice users to quickly become proficient in operating the printer. With a few taps on the screen, you can access a wide range of features and settings, ensuring a seamless printing experience.
In addition to its exceptional performance, the Bizhub C754e prioritizes security. With built-in security features, including user authentication, data encryption, and document confidentiality settings, you can rest assured that your sensitive information remains protected.
Small businesses often face space constraints and budget considerations when selecting office equipment. The Bizhub C3350 Color MFP addresses these challenges by providing a compact yet versatile printing solution. Combining high-quality color printing, scanning, and copying capabilities, this multifunction printer saves valuable office space and streamlines workflow.
The Bizhub C3350 may be small in size, but it doesn't compromise on performance. It boasts fast printing speed and exceptional image quality, making it ideal for producing professional presentations, marketing collateral, and client proposals. The printer's seamless integration with various cloud services allows for easy access to documents from anywhere, promoting collaboration and enhancing productivity.
Additionally, the Bizhub C3350 offers convenient mobile printing options, enabling users to print directly from their smartphones or tablets. With this feature, you can maximize efficiency and responsiveness, ensuring that you never miss a deadline or an opportunity.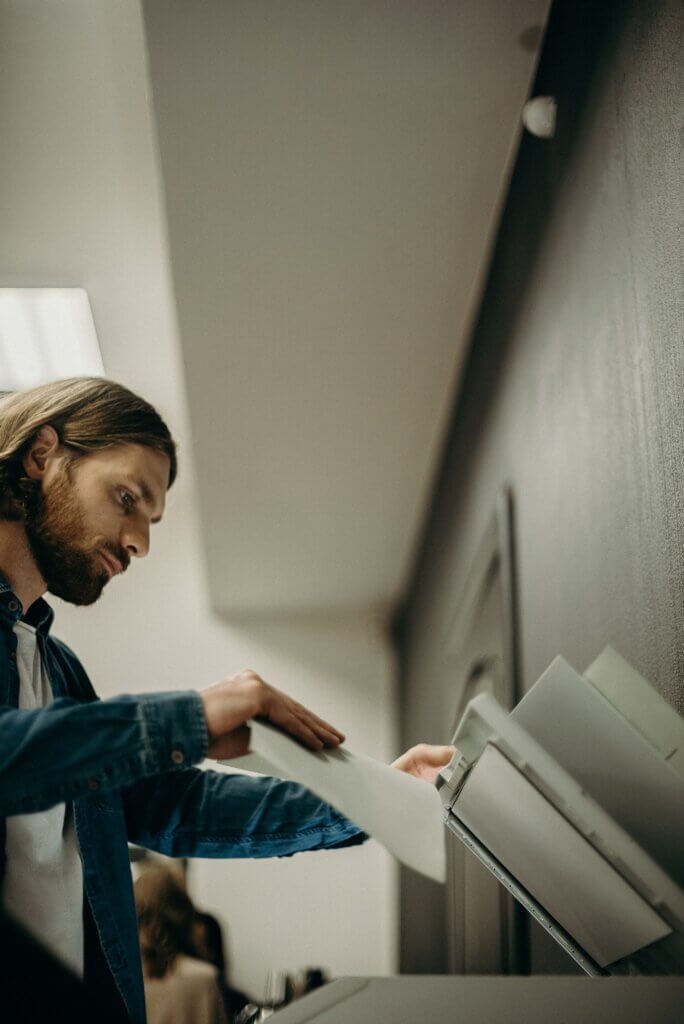 Large workgroups and busy office environments require printers that can handle high-volume printing with exceptional precision. The Bizhub C654e Color Copier is specifically designed to meet these demanding requirements, setting new standards in productivity.
This office copier combines lightning-fast print speeds, superb image quality, and robust finishing options to deliver exceptional results. Whether you're printing high-volume documents, creating marketing materials, or producing detailed reports, the Bizhub C654e ensures that every printout is of the highest standard.
One notable feature of the Bizhub C654e is its customizable control panel. With the ability to personalize workflows and access frequently used functions with ease, users can tailor the printer to their specific needs, enhancing efficiency and reducing unnecessary steps in the printing process.
The copier's high paper capacity and versatile media handling capabilities ensure uninterrupted printing even during peak workloads. From standard paper sizes to specialty media, such as envelopes and glossy cardstock, the Bizhub C654e accommodates a wide range of printing needs.
While color printing is often essential, there are instances where black and white documents remain the preferred choice. The Bizhub 808 B/W Copier excels in producing crisp and high-resolution black and white prints, making it an indispensable asset for businesses that heavily rely on black and white documentation.
With its robust capabilities, the Bizhub 808 combines speed, reliability, and efficiency to deliver outstanding monochrome prints consistently. Whether you need sharp text documents, detailed schematics, or precise architectural drawings, this copier ensures that every black and white printout is of the highest quality.
The Bizhub 808 offers a wide range of finishing options, including stapling, booklet-making, and hole-punching, ensuring that your black and white documents have a professional and polished look. Furthermore, the copier's advanced security features provide peace of mind by safeguarding confidential information, an essential aspect in today's data-sensitive world.
In the realm of office printers, Konica Minolta has established itself as a leader in innovation and reliability, and the printers offered by Marathon Services are a testament to their commitment to excellence. By choosing Konica Minolta printers from Marathon Services, you're investing in cutting-edge technology that enhances productivity, streamlines workflow, and elevates the quality of your printed materials.
Experience the power of precision and efficiency in every print with Konica Minolta printers from Marathon Services and propel your business to new heights. From the vibrant and high-quality prints of the Bizhub C754e Color Copier to the compact versatility of the Bizhub C3350 Color MFP, and the unparalleled performance of the Bizhub C654e Color Copier, to the precision and efficiency of the Bizhub 808 B/W Copier, these printers offer a range of options to meet your specific business needs.
With Marathon Services as your trusted provider, you can rely on their expertise and support to ensure a seamless printing experience. Invest in Konica Minolta printers from Marathon Services today and unlock the potential of precision printing for your business.