Marathon Services is committed to providing environmentally responsible products and service that ensure a brighter future for everyone in our community and around the world.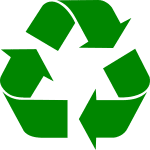 We rent copiers, printers, and MFP's to multiple industries with short term needs. Our equipment is purchased from wholesalers and re-manufactured (using recycled parts and supplies) prior to going into the field. At the end of each rental, the copiers are inspected and refurbished. Our machines are all equipped with duplexing, printing, and scanning, features that allow a production or business to save paper, reduce power consumption, and save filing space. When not in-use, these machines can be powered down to conserve energy.
Our Green Mission
Create and provide environmentally responsible products.
Reduce CO2 emissions at production sites by supporting Konica Minolta's green factory certification systems.
Practice green marketing activities that promote environmentally responsible sales and service.
Implement customized service plans help our customers reduce waste and save time and resources.
Work with manufacturers like Konica Minolta who have been named to the Dow Jones Sustainability Index for four consecutive years.
Our Green Initiatives
Recycle Used Toner Cartridges – Toner cartridges can take over 1,000 years to decompose.
Green Equipment – Our Konica Minolta equipment uses plant-based biodegradable plastics, low amounts of petroleum-based materials, and are created in factories with low CO2 emissions.
Reuse Packaging – As long as our equipment is safe, we reuse all packaging.
Recycle Paper, Plastic, and Cardboard – Once warehouse and office materials are no longer salvageable, we recycle them.
Proper Fleet Maintenance – Our transportation and service technicians follow a strategically planned out schedule, optimizing fuel consumption and limiting toxic emissions.
Eco-Friendly Cleaning Products – By using non-toxic cleaning products, we limit the amount of toxic chemicals that leak into the ground.