In the bustling business hub of Los Angeles, time is a valuable commodity. When it comes to rental printers in Los Angeles you need the process to be fast and easy. For businesses in need of reliable and efficient printing solutions, Marathon Services emerges as a leading provider of rental printers and copiers in Los Angeles. With their commitment to flexibility, promptness, comprehensive support, and cost-effective pricing, Marathon Services offers a wide range of benefits that make renting printers a highly advantageous choice for businesses over purchasing. We will delve deeper into the advantages of renting printers from Marathon Services, highlighting the flexibility to meet unique needs, comprehensive support and training, customizable pricing programs, unmatched customer satisfaction, seamless upgrades, and timely delivery that sets them apart from other options. Whether you are a Movie set filming the next summer blockbuster or a small business we have you covered.
Flexibility to Meet Unique Needs:
Marathon Services understands that businesses have varying printing requirements, which may vary in duration and intensity. Whether a business needs a printer or copier for a short-term project like a movie set or a trade show, or for an extended period due to fluctuating demands, Marathon Services offers flexible rental terms tailored to meet their specific needs. With an extensive inventory of high-quality Konica Minolta printers and copiers, Marathon Services ensures that businesses of all sizes have the right business printer rental to fulfill their printing needs. By opting for printer rentals, businesses gain access to state-of-the-art printing technology without the financial commitment and potential obsolescence associated with purchasing equipment outright.
Comprehensive Support and Training:
Marathon Services goes above and beyond by providing comprehensive support and training along with their printer rentals. With every rental, they offer free training on all copiers, printers, and fax units. Their team of experienced technicians guides the business's staff through the functionalities of the rented equipment, ensuring that they can operate the devices efficiently and extract the maximum value from their rental investment. This added support empowers businesses to optimize their printing operations, minimize user errors, and enhance overall productivity. By leveraging Marathon Services' expertise, businesses can focus on their core activities while relying on a trusted partner for their printing needs.
Cost Savings and Customizable Pricing Programs:
One of the standout features of Marathon Services is their commitment to offering cost-effective printing solutions. They provide a base rental rate that includes a predetermined number of copies or prints, catering to businesses with average printing requirements. This pricing structure ensures that businesses have a clear understanding of their rental costs and can budget accordingly. However, Marathon Services also recognizes that some businesses may have higher printing volumes. For these high-volume users, Marathon Services offers a specialized pricing program where additional copies or prints are charged at less than one cent each. This tailored program allows businesses to take advantage of significant cost savings and ensures that they only pay for the printing services they actually utilize. Marathon Services' customizable pricing programs accommodate businesses of various sizes and printing volumes, making their printer rentals a cost-effective choice.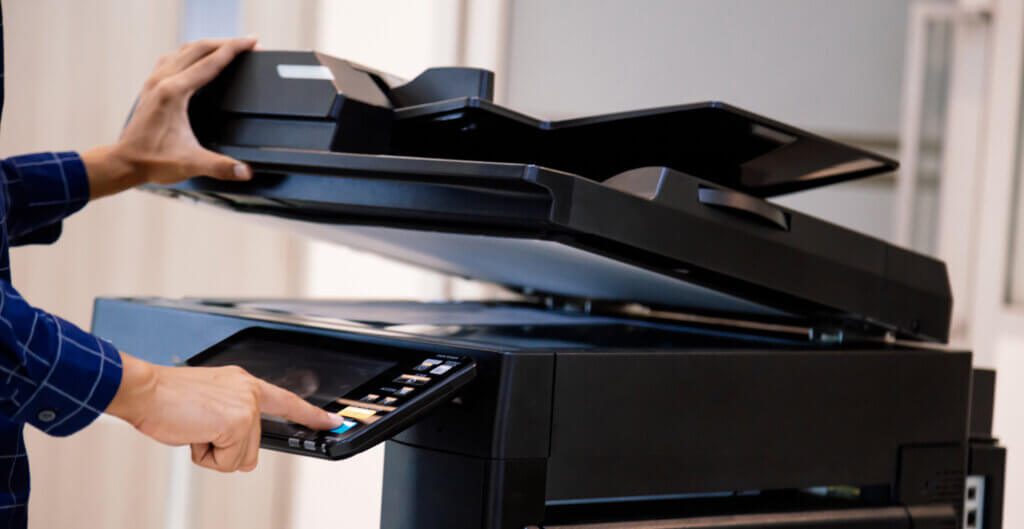 Unmatched Customer Satisfaction:
Marathon Services places great emphasis on customer satisfaction. They understand that in the fast-paced business world, quick response times are crucial. To ensure customer peace of mind, Marathon Services has implemented a service response guarantee. Whenever a business encounters an issue with their rented equipment, all they need to do is reach out to Marathon Services, and their dedicated technicians will be in touch immediately. Many problems can be resolved remotely over the phone, minimizing downtime and allowing businesses to quickly resume their printing operations. However, if an on-site service visit is necessary, Marathon Services commits to responding within 2-3 hours. This unwavering dedication to prompt service sets Marathon Services apart from other providers. Moreover, if Marathon Services fails to meet their service response guarantee and does not arrive at the business's location within 4 hours, they offer a reimbursement of $25 for every additional hour the business has to wait. This commitment to customer satisfaction demonstrates Marathon Services' dedication to meeting their customers' needs.
Seamless Upgrades and Timely Delivery:
As businesses grow and their printing requirements evolve, Marathon Services anticipates their customers' needs and provides seamless equipment upgrades to accommodate expanding capacity. By offering a wide range of Konica Minolta printers and copiers worth over $500,000 in Los Angeles, Marathon Services ensures that businesses have access to the latest printing technology to support their growth. This flexibility eliminates the need for businesses to continually purchase new equipment as their printing demands increase, providing a cost-effective and hassle-free solution.
In addition to seamless upgrades, Marathon Services eliminates uncertainties associated with delivery timelines. They guarantee next-day delivery and, in certain cases, can even deliver the rented equipment on the same day. Their dedicated delivery truck ensures that the equipment arrives promptly, allowing businesses to hit the ground running and meet their printing deadlines. Marathon Services' commitment to timely delivery ensures that businesses can rely on their printing solutions without any unnecessary delays.
Conclusion:
For businesses in the bustling business hub of Los Angeles, partnering with Marathon Services for printer rentals is a game-changer. Their flexible rental agreements, comprehensive support and training, customizable pricing programs, unmatched commitment to customer satisfaction, seamless equipment upgrades, and timely delivery make them the ideal choice for all printing needs. Whether you are looking for a movie set printer rental or an office printer rental Marathon Services has you covered. Marathon Services is more than just a rental service; they are a dedicated ally, working tirelessly to ensure that businesses can focus on their core activities while enjoying the convenience, efficiency, and excellent service that Marathon Services provides. By trusting Marathon Services as their printing partner, businesses can witness their operations soar to new heights of efficiency and success.